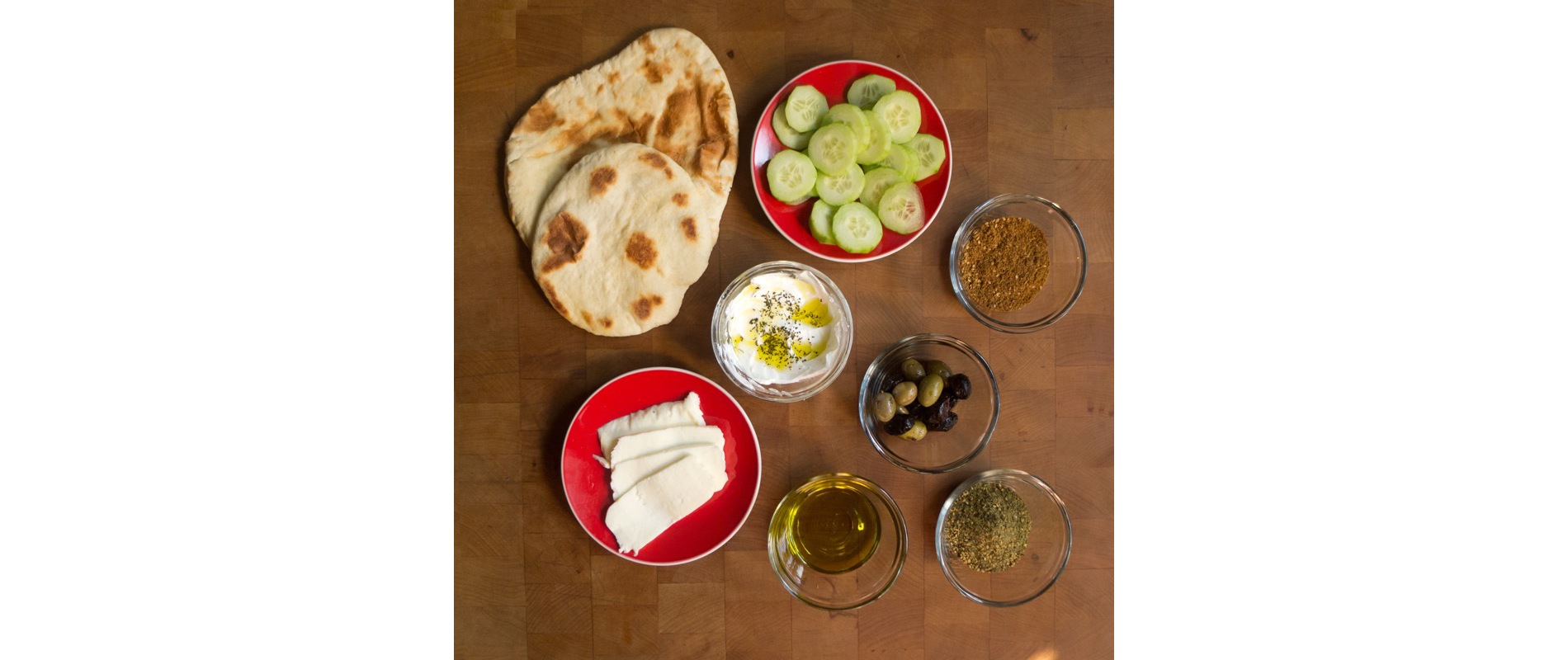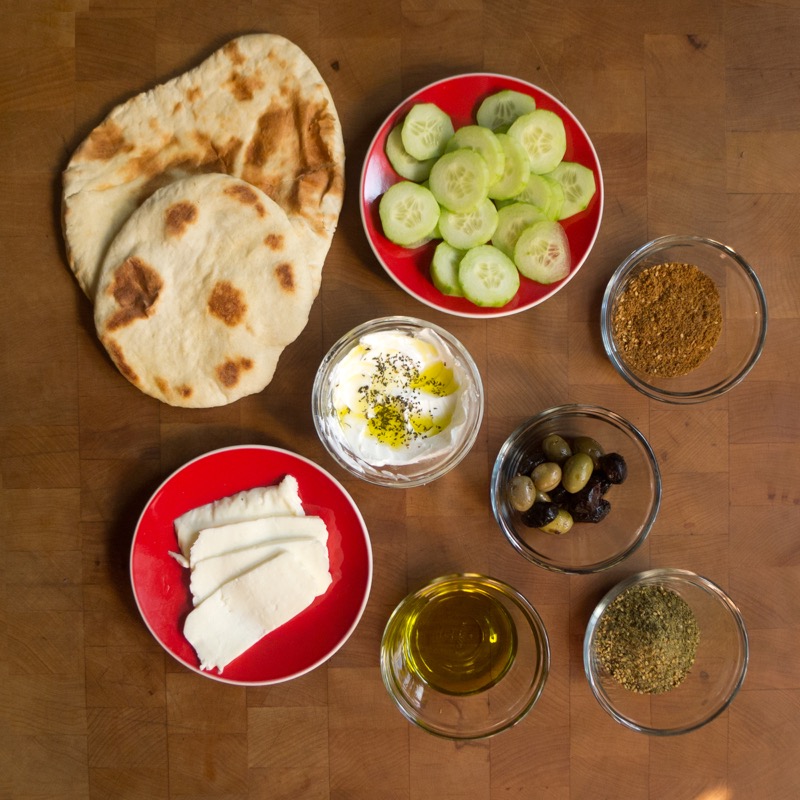 Breakfast usually consists of a few small plates of vegetables and dips, some tea or coffee, and some warm pita bread. You can vary the selection as you like, of course. Not much to prepare this meal, but it's one of my favorites.
Ingredients
Makes breakfast for two
Pita Bread
Persian cucumbers
Zaatar, Dukka, Extra virgin olive oil, Olives, and Labneh
Halloumi
Recipe
Peel and slice the cucumbers.
Warm the pita bread.
Enjoy.