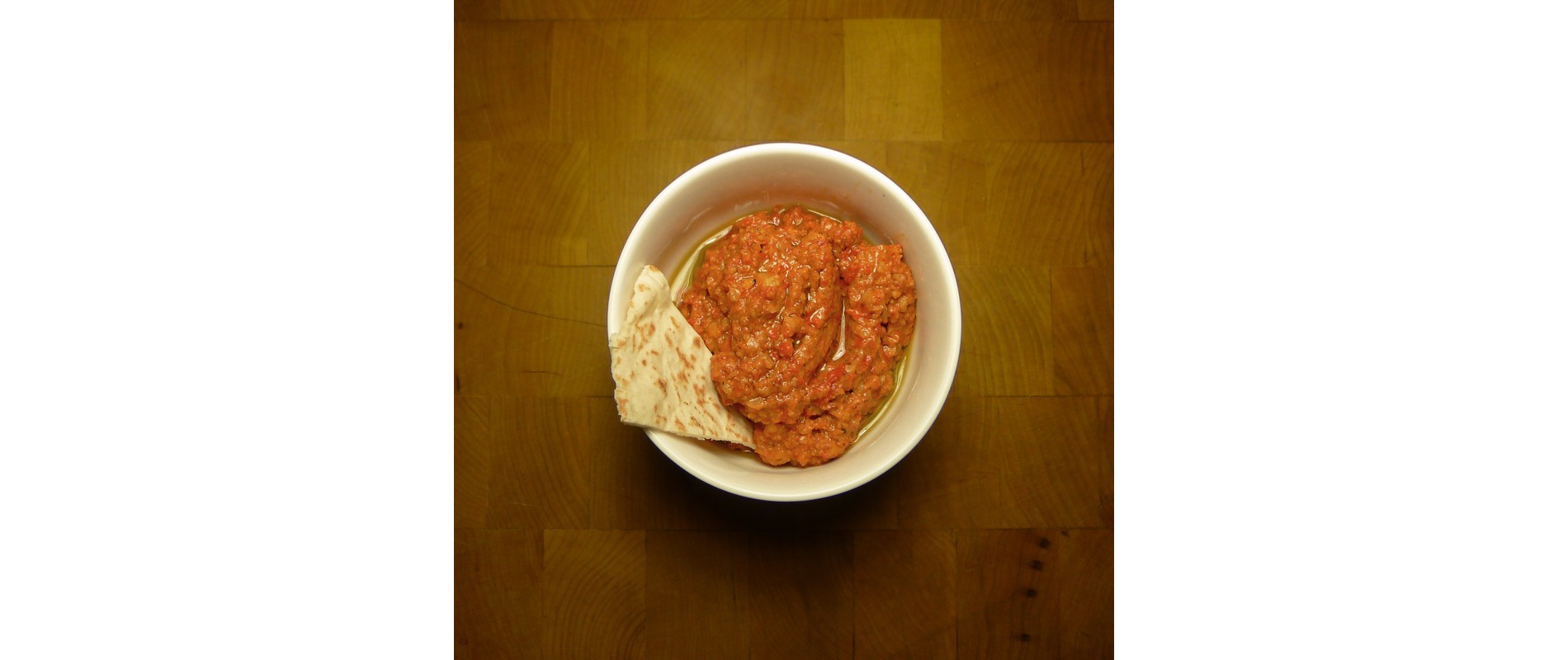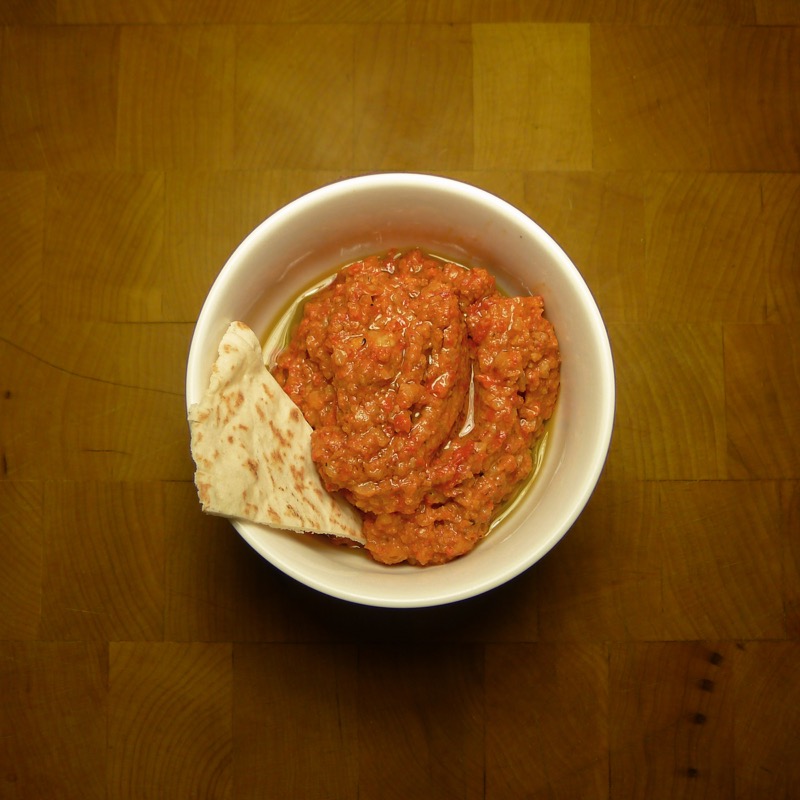 Muhammara
Roasted Red Pepper and Walnut Dip
Jonnie visited Jordan and had this for the first time at one of our favorite restaurants called Reem Al Bawadi and she said, in her best Oh My God Valley Girl In A Mall Voice "Like, why are people wasting their time with hummus when this exists?!", and with with an eye roll, concluded, "I mean, seriously." Wiser words have yet to be heard by your humble narrator's ears, despite my attachment to hummus.
Ingredients
Makes 4 servings
Walnuts
Red pepper flake
Bread crumbs
Cumin
Salt
Roasted red pepper
Fresh lemon juice
Pomegranate molasses
Fresh garlic
Extra virgin olive oil
Recipe
Preheat your oven to 200° F.
Roast the walnuts for about 10 minutes.
If you're using fresh bell pepper, roast them until the skin is black then peel.
Put walnuts, cumin, red pepper flake, and the salt in a food processor and pulse until it's in between coarse and fine ground. Save a few walnuts for garnish.
Transfer everything from the processor to a large bowl.
Chop the garlic and combine with roasted bell pepper, lemon, and pomegranate molasses in the processor and grind coarsely.
Add the wet ingredients to the bowl of dry ingredients, add the breadcrumbs, and stir everything together.
Add olive oil and stir it into the mixture.
To serve, garnish with walnuts, drizzle with a bit more olive oil, and serve with warm pita or pita chips.