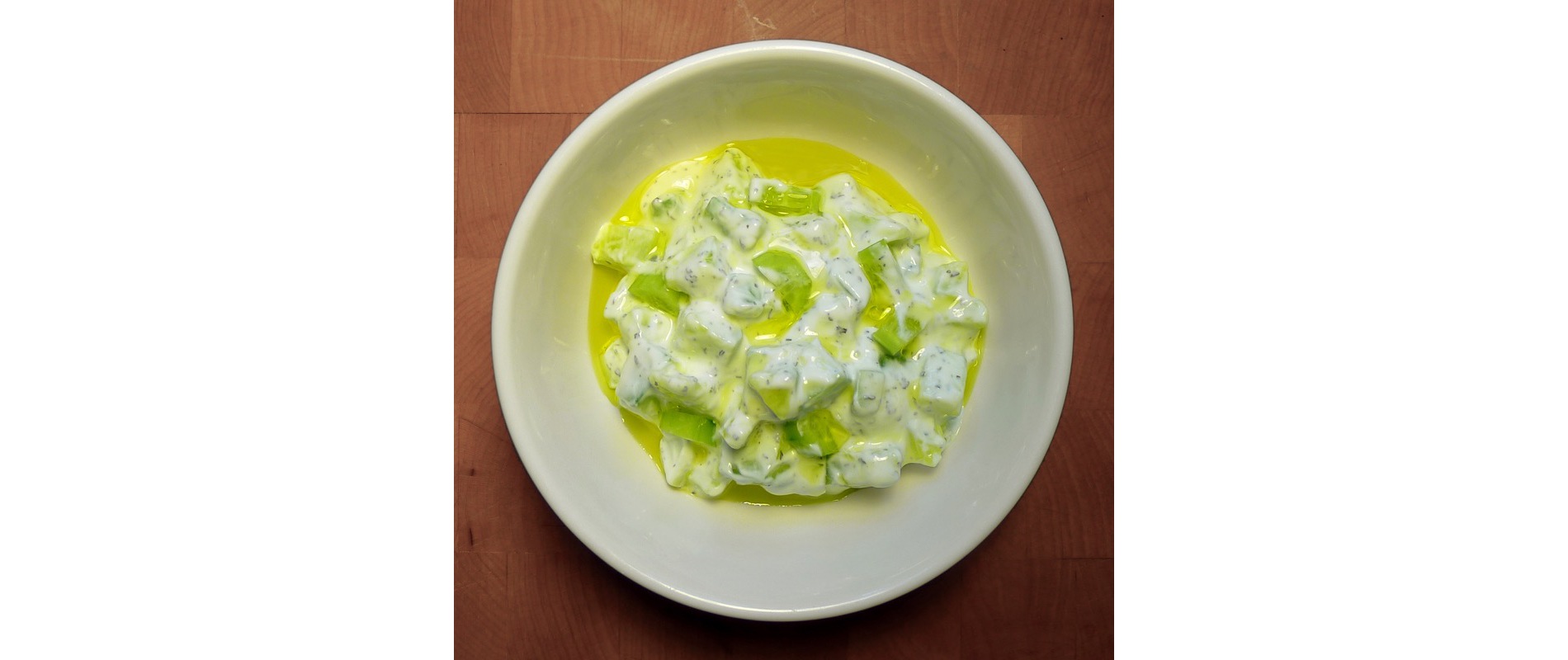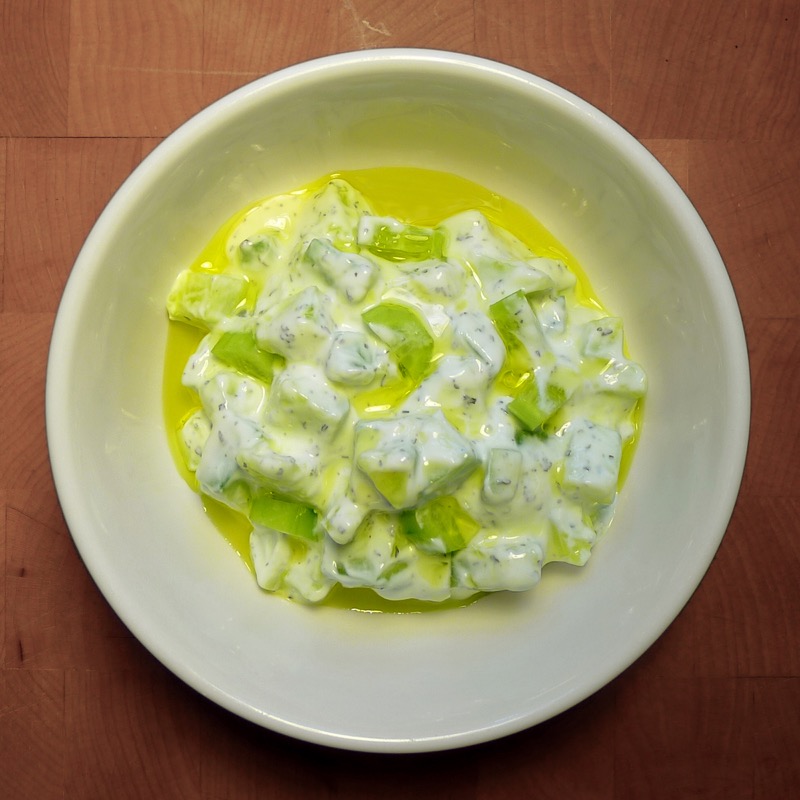 Salatet Khiar
Cucumber, Yogurt, and Mint Salad
This is a stand by salad you'll find served with many rice dishes or as part of one of the many mazzat dishes at the start of a meal. I grew up eating it without garlic, though it traditionally has a little bit in it, if you like it.
Ingredients
Makes 8 servings
Whole milk yogurt
English or Persian cucumbers

2 small Persian or 1 large English cucumber

Dried mint
Fresh garlic (optional)
Salt
Extra virgin olive oil
Recipe
Peel and dice the cucumbers, sprinkle with salt, and let them drain a little bit.
Mince the garlic if you are using any.
Discard any liquid that may have collected on top of the yogurt and mix in the mint, the salt, and the garlic if you decide to use any.
Chill the salad and garnish with olive oil before serving.